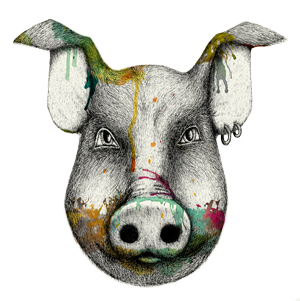 Food & Drink
We love cooking great food – simple as that! Our focus is upon using the very best, quality ingredients (local wherever possible) and in delivering seasonal, British food that has an Italian influence. Unfussy Britalian food cooked with care, skill and passion.
In Suffolk we are blessed with some of the finest ingredients right on our door step, so wherever possible we use locally sourced produce.
Our Head Chef Dave Wall has an impressive track history of gourmet cooking, having previously worked at Bibendum, Gordon Ramsay's Boxwood Café, Claridge's and Le Talbooth.
Our new kitchen, installed in 2016 was further upgraded in 2017 and includes our Inka grill. This is a 'closed door' charcoal grill that cooks at an incredible 400+ degrees, enhancing both the flavour and succulence of grilled meat and fish.
We normally change our a la carte menus monthly and our set menu daily (sometimes twice daily). Each day we also feature regularly changing specials, so there will always be something new to tempt your tastebuds! Whatever comes in fresh from the coast or from local suppliers influences our daily specials. We are very proud of our 'Free From' menus, as we cater to all dietary needs whenever possible (Gluten Free, Dairy Free and Vegetarian menus always available).
Estrella Damm Top 50 UK Gastropub Guide commends us generally for our "surprisingly low prices".
We also offer great value dishes and drinks. Our set menu, which is available both for lunch and dinner, offers 2 courses for only £16 (and three courses for £19)*. In addition, each month we choose two wines from our wine merchants that offer special value to become our ' Wines of the Month ' at a cost of only £16 per bottle.
We offer over 50 wines (to include fine wine) by the glass, as well as amazing cocktails. We are Cask Marque accredited and serve hand pulled Adnams Bitter, Mosiac IPA, Birra Moretti and local Aspalls Cyder, as well as a great range of bottled craft beers. We are particularly proud of our home made cordials, and also serve local organic fruit juices.
*Not available Friday dinner after 7pm, Saturday dinner and Sunday all day.