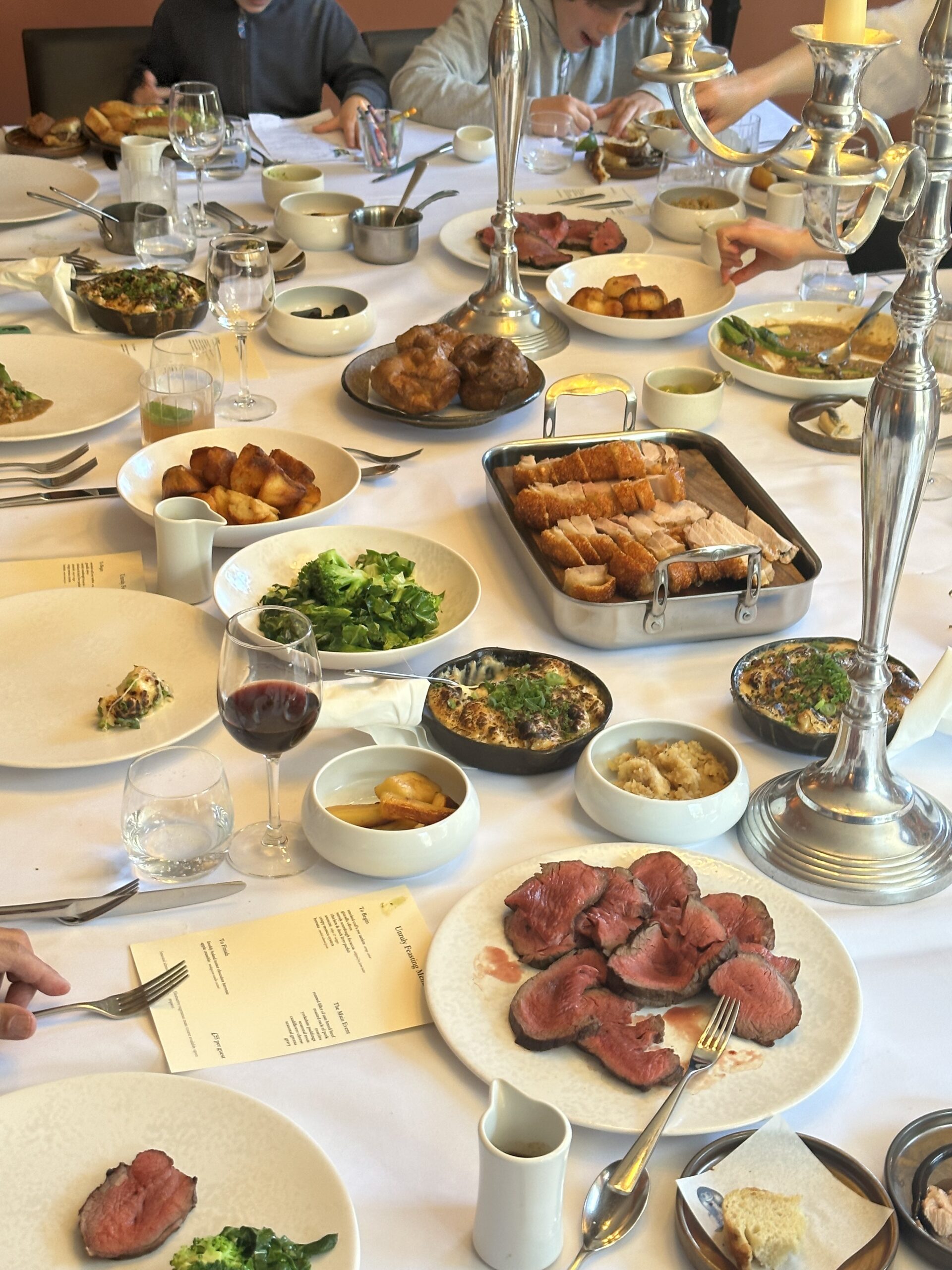 PARTIES, CELEBRATIONS & PRIVATE DINING
Our intimate, private dining room, "The Wild Boar Room", accommodates 8 to 16 guests around one table and offers a wealth of unruly character but also privacy for parties, special calendar event celebrations and private dining (to include smaller wedding receptions) as well, of course, for business meetings.
Alternatively, why not take over The Unruly Pig – hire the whole of our gastropub for your team party, special celebration or dinner?
For parties of 8 (and under), we offer whatever is current a la carte menu or an upgrade 'Be Unruly' tasting menu. For parties of 9 guests upwards, we offer two dining options:
– our  'Be Unruly' ' tasting menu (where we kindly request that all guests eat the same dishes) but we regret that we are unable to adapt our tasting menu to accommodate dietary needs (other than vegetarian options where we offer a vegetarian version of our tasting menu).
– our  sharing style "Unruly Feast"  menu  (on Sundays the Unruly Feast menu is slightly adapted to incorporate roast options)
Our Kid's menu is also available.
Our private dining room can be booked  for either lunch or dinner 7 days a week.
Please click on the attached links to see sample menus (as our menus frequently change due to seasonality and according to what's fresh in the market).
Sample reduced a la carte menu
Call (01394) 460310 or email info@theunrulypig.co.uk for further details. Please note there is a room hire fee of £150 to include, linen tablecloths, private control of a Bluetooth speaker and your own dedicated waiter/waitress.This hire charge is payable on booking and is non refundable (as the private dining room will then be booked out for your use thus precluding other parties from booking at your reserved time).
If you are interested in taking over The Unruly Pig, why not call to discuss your needs and we'll do our very best to tailor a solution that best suits your needs.