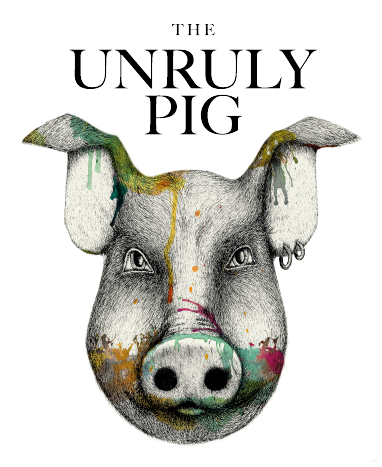 Number 10-Estrella Damm UK Top 50 Gastropubs 2021

'Highest Climber' Estrella Damm 50 Gastropub Awards 2021

Dining Pub of the Year -The Good Pub Guide 2021

'Best Food' - The Great British Pub Awards 2021

'Best for Wine'- Great British Pub Awards 2019/20

'Best Front of House Team'- Estrella Damm UK Top 50 Gastropubs 2020 (and 2018)

Best British Pub Restaurant Chef -2019/20

County Pub of the Year- Suffolk (The Good Pub Guide 2021)

Best Suffolk Restaurant 2018/19.
Great food, fab service, relaxed vibe: that's what The Unruly Pig is all about.
To keep you and our team safe, our team have a lateral flow test every day before entry.We have also installed a new air exchange/extraction system to ensure there is a constant flow of fresh air/ventilation which then allows us to close our windows (and keep you warm and snug but safe) when the weather's a bit grim.
We therefore also kindly request our customers to help us by:
– washing/ sanitising their hands upon entry.
– allowing us to take temperature checks upon entry
– wearing face masks in all public areas
– only paying by card please (ie we do not accept any cash).
We understand that some guests may feel uncomfortable with our anti COVID-19 procedures and, if so, we very sadly but respectfully suggest that it is best you do not make a reservation with us.
To guarantee a table, book online using our above reservations tab (where there is 24/7 live availability).
We have dog friendly tables in our bar area (or outside in our marquee). These tables need to be pre booked please (using the "Comments" section in our on line booking form).
The Unruly team are therefore very grateful for your cooperation, understanding and support. A very warm welcome and multi award winning food and service still awaits you at The Unruly Pig.
What our customers say...
'As an annual treat I take my daughters to London to try out the "celebrity chef" restaurants, Benares & Marcus Waring to name a couple. I haven't told them yet but next time we are getting a taxi to The Unruly Pig !! There is really no need to go any further for the very best food and service. This was our fourth visit and each time we come away planning when we should come next. We are so lucky that you are on our doorstep.'
Had a family meal here on 28th to celebrate our daughter's birthday. The food was delicious, including options for a dairy free diner which were offered on a special separate menu - impressive. Service was excellent with serving staff having an excellent knowledge of both food and drink menu. This was our fifth visit and we have never been disappointed service and food consistently 1st class.'

'A lovely relaxed pub setting for fine dining...a great value treat meal for all discerning diners. Service, wine list, menu and experience were all just perfect. No hesitation in recommending and would go again'.