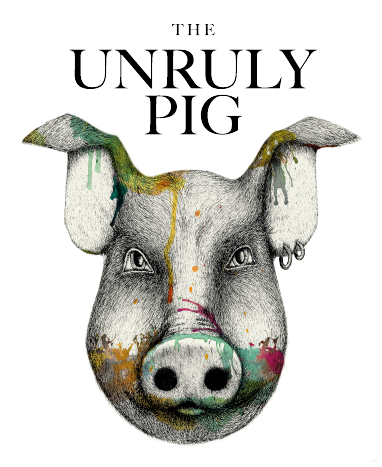 The only Estrella Damm UK Top 50 Gastropub 2020 in Suffolk (and highest rating in East Anglia & Essex )

'Best for Wine'- Great British Pub Awards 2019/20

'Best Front of House Team'- Estrella Damm UK Top 50 Gastropubs 2020

Best British Pub Restaurant Chef -2019/20

Best Suffolk Restaurant 2018/19.
WE ARE NOW CLOSED. STAY SAFE EVERYONE AND WE LOOK FORWARD TO WELCOMING YOU BACK AS SOON AS POSSIBLE .THANK YOU TO ALL OUR LOVELY CUSTOMERS FOR YOUR KINDNESS , SUPPORT AND ENORMOUS LOYALTY
Great food. Fab service. Relaxed vibe. That's what The Unruly Pig is all about.
We're a 16th century Suffolk Inn with cosy log burners, original oak beams and an eclectic mixture of pop and quirky art.
A multi award winning pub with a fun, contemporary feel.
Dog friendly , we are open 7 days a week, lunch and dinner including brunch on Saturday mornings
What our customers say...
'As an annual treat I take my daughters to London to try out the "celebrity chef" restaurants, Benares & Marcus Waring to name a couple. I haven't told them yet but next time we are getting a taxi to The Unruly Pig !! There is really no need to go any further for the very best food and service. This was our fourth visit and each time we come away planning when we should come next. We are so lucky that you are on our doorstep.'
Had a family meal here on 28th to celebrate our daughter's birthday. The food was delicious, including options for a dairy free diner which were offered on a special separate menu - impressive. Service was excellent with serving staff having an excellent knowledge of both food and drink menu. This was our fifth visit and we have never been disappointed service and food consistently 1st class.'

'A lovely relaxed pub setting for fine dining...a great value treat meal for all discerning diners. Service, wine list, menu and experience were all just perfect. No hesitation in recommending and would go again'.