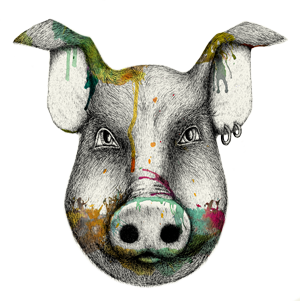 Italian Gems Wine Dinner - Wednesday, 5th June 2019
Italian specialist wine merchants Lea & Sandeman, are delighted to be hosting a wine dinner at the Unruly Pig.
Lea & Sandeman have for the past 30 years built an enviable reputation for their Italian wine selection, working with small independent producers with the accent firmly on the hand crafted artisanal producers.
Lea & Sandeman's man in the East, Derek Robertson will be on hand for the evening to introduce and talk through the wines on the evening.
The dinner will be informative but very relaxed and designed to appeal to all. If you enjoy wine, want to learn a little bit more or just fancy a relaxed, enjoyable evening with a difference, why not come along to our wine dinner and have some fun.
CROSTINI
Franciacorta Brut Corteaura
LOBSTER RAVIOLO
champagne velouté
Pagliatura Vermentino della Maremma Toscana Fattoria di Magliano 2018
SUCKLING PIG PORCHETTA
asparagus, vinaigrette of broad beans
Pinot Grigio Ramato Collio Azienda Agricola Visintini 2017
DUO OF 50 DAY AGED BEEF
beetroot, walnut, puntarella
Chianti Classico Riserva Bugialla Poggerino 2015 vs Chianti Classico Le Fioraie Piemaggio 2013
PISTACHIO PANNA COTTA
white peach, raspberry
Moscato d'Asti Azienda Agricola G.D. Vajra 2018
£65 per person